Jennifer Silvers, Ph.D.


Principal Investigator




CV
I am an Assistant Professor in the Developmental and Social areas of the Psychology Department at UCLA as well as at UCLA's Brain Research Institute. Prior to joining the faculty at UCLA, I completed my Bachelor's degree at the University of Virginia and my Ph.D. and postdoctoral training at Columbia University. Using a combination of behavioral, physiological, and neuroimaging measures, I am interested in understanding how children, adolescents, and adults regulate their emotions and how other people (friends and family) may regulate our emotional experiences as well.  When I make it outside of UCLA, I enjoy running in L.A.'s gorgeous hills, trying to get around without the assistance of google maps, cooking and spending time with my husband, children, and dog.

---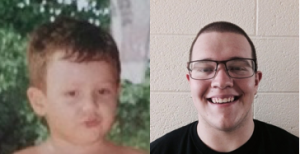 João Guassi Moreira 




Fifth-Year Graduate Student
Born in São Paulo, Brazil, João received his BS in psychology from the University of Illinois at Urbana-Champaign. As a doctoral student in the SAND Lab, he is interested in understanding how social experiences affect distributed networks throughout the developing brain during affective experience and subsequently confer risk or resilience to youth. This research program is multi-modal in nature, utilizing magnetic resonance imaging methodologies in conjunction with computational modeling to help interrogate the networks that constitute the neural architecture of emotion in youth. If you manage to find João outside the lab, you've probably caught him at a ball game, attending a concert, or hiking somewhere in the Great Los Angeles Abyss.
---

Adriana Méndez Leal 




Fourth-Year Graduate Student
I graduated from Harvard College in 2016 with a degree in Neurobiology and a minor in Computer Science. As a graduate student in the SAND lab, I hope to explore the mechanisms by which early adversity and cross-generational transmission of stress affect neurodevelopmental trajectories. Outside of the lab, I enjoy board games, indie pop concerts, and trying my hand at new recipes (to varying degrees of success).
---
Natalie Saragosa-Harris 




Third-Year Graduate Student
Natalie received her B.S. in Cognitive Science with a specialization in computing from UCLA before working as a research assistant at New York University for two years. She is interested in how early social experiences affect later learning and decision making, especially during adolescence. She is primarily focused on research using neuroimaging techniques such as fMRI and fNIRS. In her free time, she enjoys watching classic movies, exploring the city, reading, and volunteering with kids.
---

Wesley Meredith




Second-Year Graduate Student
Wesley received their B.S. in Psychology from the University of Richmond and their M.A. from the University of Chicago. They are broadly interested in early life environments and experiences, and how these relate to individual differences in neurodevelopment. Outside academia, Wesley is an aspiring cat-parent who enjoys biking, cooking, and quoting the Golden Girls.
---

Elizabeth Gaines




Lab Manager
Elizabeth graduated from UCLA in 2021 with a degree in Neuroscience and a minor in Film and Television studies. As an undergraduate, she volunteered as a research assistant in the SAND Lab, and completed her major thesis project on reappraisal capacity in youth during COVID. As lab manager, she is responsible for coordinating and conducting each phase of the lab's several research projects. Apart from research, Elizabeth enjoys knitting, painting, and visiting Barnes & Noble.
---
CURRENT RESEARCH ASSISTANTS:
*Audrey Lai, Undergraduate Student
*Brendan Swart, Undergraduate Student
*Evie Li, Undergraduate Student
* Daniel Lee, Undergraduate Student
* Maya O'Kelly, Undergraduate Student
* Lorraine Mendez, Undergraduate student
* Haley Hubbard, UCLA Class of '21
* Natalie Herrera-Delfin, UCLA Class of '21
* Joyce Forster, Undergraduate student
---
COLLABORATORS: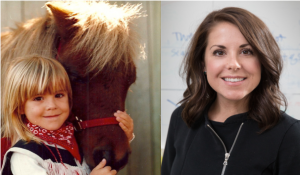 Sarah received her BS and BA from the University of Florida before obtaining her JD at Columbia Law School. As a Ph.D. student at UCLA, Sarah seeks to elucidate precursors of optimal sociocognitive functioning by investigating the development of neural mechanisms that undergird social cognition and motivation. With the SAND lab, Sarah collaborates on studies examining how parent and peer relationships influence decision-making in adolescents and young adults. Outside of the lab, Sarah enjoys scuba diving, sailing, cooking, and exploring LA with her husband and dogs.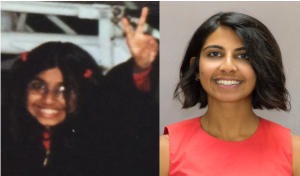 Razia Sahi


Graduate Student, SAN Lab and SCN Lab
After receiving her B.A. from NYU and M.A. in Neurophilosophy from Georgia State University, Razia joined UCLA to study questions surrounding emotion and emotion regulation – particularly as they interact with social cognition and behavior. She takes a multi-modal approach to investigating both intrapersonal and interpersonal regulatory processing, with a focus on the neural mechanisms underlying these processes. In collaboration with the SAND lab, she is currently working on a project that takes a dyadic approach to understanding the reappraisal of negative affect. Outside of research interests, she enjoys martial arts, baking, and horror movies!
* Tara Peris, Ph.D.  Faculty Page
* Nim Tottenham, Ph.D.   Lab Website
* Kevin Ochsner, Ph.D.   Lab Website
* Adriana Galván, Ph.D.   Lab Website
* Carolyn Parkinson, Ph.D.   Lab Website
* Julie Bower, Ph.D.   Lab Website
* Shulamite Green, Ph.D.   Lab Website
* Camelia Hostinar, Ph.D.   Lab Website
* Katie McLaughlin, Ph.D.   Lab Website
* Thomas McDade, Ph.D.   Lab Website
* Steve Cole, Ph.D.   Lab Website
CURRENT COLLABORATOR RESEARCH ASSISTANTS:
* Siyan Gan, research assistant from the SAN Lab
---
ALUMNI:
* Yael Waizman, Former lab manager, Clinical Psychology Ph.D. student at the NEST Lab at USC
* Alejandra Delgado, Former research assistant
* Marie Berthiaux, Former research assistant
* Aayush Patel, Former research assistant
* Zhouzhou (Jo) He, Former collaborator research assistant from the SAN Lab
* Helena Cabrera, Former research assistant
* Sienna Osadon, Former research assistant
* Maria Calderon, Former research assistant
* Yuan Yuan (Ashley) Liu, Former research assistant
* Julianna Mora, Former research assistant
* Claire Waller, Former research assistant
* Elizabeth Campbell, Former research assistant
* Maya Lee, Former collaborator research assistant from the SAN Lab
* Ngoc (Nora) Ngo, Former research assistant
* Devika Shenoy, Former collaborator research assistant from the SAN Lab
* Ambar Hernandez, Former research assistant
* Agatha Handojo, Former research assistant
* Page Spencer, Former research assistant
* Alexandra Watts, Former research assistant
* Sakina Qadir, Former research assistant
* Zoey Dew, Former research assistant
* Salma Sudarmadji, Former research assistant
* Emily Towner, Former research assistant
* Casandra Gomez Alvarado, Former research assistant
* Ciara Mandich, Former research assistant
* Aviva Hirsch, Former research assistant
* Tarran Walter, Former research assistant
* Eleni Rally, Former research assistant
* Aneet Sidhu, Former research assistant
* Christen Cheng, Former research assistant
* Julia Reitsma, Former research assistant
* Austin Blake, Former research assistant
* Milagro Escobar, Former research assistant
* Emilia Ninova, Former Lab Manager, UCLA Psychology Department Graduate Student Services Advisor
* Wendy Gonzalez, Former research assistant, PROPS scholar
* Nicole Miovsky, Former research assistant
* Neda Semsar, Former research assistant
* Prabhjot Bisla, Former research assistant
* Sienna Robertson, Former research assistant