Jennifer Silvers, Ph.D.
Principal Investigator
CV
I am an Assistant Professor in the Developmental and Social areas of the Psychology Department at UCLA as well as at UCLA's Brain Research Institute. Prior to joining the faculty at UCLA, I completed my Bachelor's degree at the University of Virginia and my Ph.D. and postdoctoral training at Columbia University. Using a combination of behavioral, physiological, and neuroimaging measures, I am interested in understanding how children, adolescents, and adults regulate their emotions and how other people (friends and family) may regulate our emotional experiences as well.  When I make it outside of UCLA, I enjoy running in L.A.'s gorgeous hills, trying to get around without the assistance of google maps, cooking and spending time with my husband and dog.

---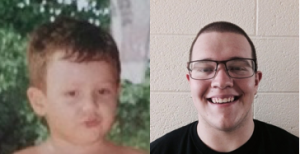 João Guassi Moreira
Second-Year Graduate Student
Born in São Paulo, Brazil, João received his BS in psychology from the University of Illinois at Urbana-Champaign. As a first year graduate student in the SAND Lab, he is interested in studying how social influences affect frontolimbic brain circuits involved in emotion regulation. In particular, he is concerned with how these processes impact adolescent well-being, such as contributing towards risk for psychopathology. In his spare time, João enjoys following an amalgam of Carolina and Chicago sports teams, attending concerts, and exercising.
---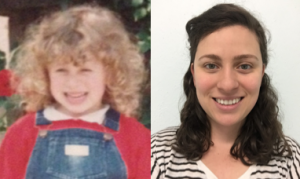 Emilia Ninova
Lab Manager
Prior to joining the SAND Lab, I completed a Bachelor's degree at the University of Virginia and the postbaccalaureate program in Psychology at Columbia University. I conduct research on emotional development and the effects of early life stress throughout childhood, adolescence, and early adulthood. Additionally, I manage each phase of the lab's multiple projects, including study design, recruitment, data collection, analysis, and beyond. From interacting with study participants to ensuring regulatory compliance and creating efficient administrative practices, I strive to support the lab's work in any way I can. In my free time, I enjoy cooking, watching movies, and making attempts at creative writing.
---
CURRENT RESEARCH ASSISTANTS
Austin Blake, UCLA alumna
Yael Waizman, UCLA alumna
Milagro Escobar, Undergraduate student
Zoey Dew, Undergraduate student
Julia Reitsma, Undergraduate student, PROPS scholar
Casandra Gomez Alvarado, Undergraduate student, PROPS scholar
---
ALUMNI
Wendy Gonzalez, Former research assistant, PROPS scholar
Nicole Miovsky, Former research assistant
Neda Semsar, Former research assistant
Prabhjot Bisla, Former research assistant
Sienna Robertson, Former research assistant
---
COLLABORATORS
Nim Tottenham, Ph.D.   Lab Website
Kevin Ochsner, Ph.D.   Lab Website
Adriana Gálvan, Ph.D.   Lab Website
Carolyn Parkinson, Ph.D.   Lab Website
Julie Bower, Ph.D.   Lab Website
Camelia Hostinar, Ph.D.   Lab Website
Katie McLaughlin, Ph.D.   Lab Website
Thomas McDade, Ph.D.   Lab Website