Jennifer Silvers, Ph.D.
Principal Investigator
CV
I am an Assistant Professor in the Developmental and Social areas of the Psychology Department at UCLA as well as at UCLA's Brain Research Institute. Prior to joining the faculty at UCLA, I completed my Bachelor's degree at the University of Virginia and my Ph.D. and postdoctoral training at Columbia University. Using a combination of behavioral, physiological, and neuroimaging measures, I am interested in understanding how children, adolescents, and adults regulate their emotions and how other people (friends and family) may regulate our emotional experiences as well.  When I make it outside of UCLA, I enjoy running in L.A.'s gorgeous hills, trying to get around without the assistance of google maps, cooking and spending time with my husband and dog.

---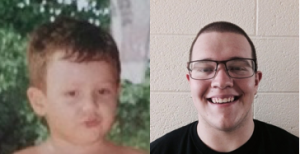 João Guassi Moreira
First-Year Graduate Student
Born in São Paulo, Brazil, João received his BS in psychology from the University of Illinois at Urbana-Champaign. As a first year graduate student in the SAND Lab, he is interested in studying how social influences affect frontolimbic brain circuits involved in emotion regulation. In particular, he is concerned with how these processes impact adolescent well-being, such as contributing towards risk for psychopathology. In his spare time, João enjoys following an amalgam of Carolina and Chicago sports teams, attending concerts, and exercising.
---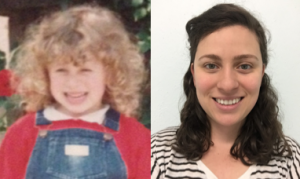 Emilia Ninova
Lab Manager
Prior to joining the SAND Lab, I completed the postbaccalaureate program in Psychology at Columbia University. My research interests include the inextricably linked topics of normative emotional development and the difficulties that arise when healthy development goes awry. I am particularly interested in the general social context and specific interpersonal interactions that support or thwart the development of emotion regulation, and the neural mechanisms involved in learning how to effectively regulate. In my free time, I like to cook, watch movies, and, armed with multiple Groupons, explore L.A. and the surrounding areas.
---
Neda Semsar 
Research Assistant
I am currently pursing my double masters in Public Health and Social Work at University of Southern California within the Children and Family Track. I am very much interested in better understanding the role of childhood experiences, family interactions, emotional regulation, and interpersonal relations within families from diverse cultures around the world. I am working toward pursing a Ph.D. in health or developmental psychology. I love to travel, read, and spend time with my family.
---
Wendy Gonzalez 
Research Assistant, PROPS scholar
I am a native of El Salvador and I am currently pursuing psychology at UCLA as a 4th-year undergraduate.  My interest revolves around the relation and interaction of the different neural mechanisms and well-being. Also, how these can be affected and influenced by social interactions. Apart from my school life, I like to spend time watching soccer games, attending concerts and spending time with loved ones.